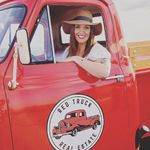 Tana Lee
Broker/Owner, Realtor®
ABOUT
Whether you are looking to buy, sell, or invest, I appreciate the opportunity to be a trusted professional that can help guide you through the process. I'm committed to making the transaction seamless for my clients, understanding that this is likely the biggest purchase or sale you'll make in your lifetime! Born and raised in Billings, I am passionate about our city and love to help others discover why our town is so great. I ventured to Florida between 2004-2009, where I earned my Bachelor's in Interior Design and enjoyed working in both Residential and Commercial Interior Design. I was happy to return back to Billings and obtain my Real Estate license in 2014 and my Broker's license in 2019. I love utilizing my design skills to help sellers prepare their home to look it's best when listing it for sale! Finding a home that needs some TLC and assisting clients in seeing how it can be transformed is another way I love to combine my design and real estate experience. And of course, for those looking to build a new home, I am happy to guide clients through the finish selection process, which can often feel overwhelming. Whatever stage of life you're in, from First Time Homebuyer, to Empty Nester, I'm grateful for the opportunity to talk and see if I'm the right agent for you!
Our clients are awesome
"I was looking for a home to buy for the past few years, i went through lots of realtors, but for som
…
Read More
e reason i never find anyone who really understand my need. Then i met Tana and we just connect, she is not only professional, but she really care. Tana is amazing, i highly reccomend her. I am so happy with my home, she made everything so easy and smooth. Tana thank you so much for everything you do."
Read Less
"Tana is a positive person with a Can-Do attitude …and she Can Do! She negotiated the sale of our hou
…
Read More
se within a month… for over our high-end asking price. She's a real champ–everyone felt good about the sale (buyers included). A testament to her knowledge, finesse, honesty and ability to work with people on both sides of the bargaining table. The successful sale: My husband and I had been living and working overseas for seven months when we decided to put our Billings house on the market; the sale of would require a savvy and honest agent with the confidence to handle almost everything, without unnecessary back and forth (we're in an opposite time zone) from us. Tana managed and anticipated everything that needed minding or attention while keeping us in the loop and cueing us for possible scenarios that might unfold with luck and finesse (counter-offers). She had the confidence to drive the sale, taking safe-risks to explore what the multiple prospective buyers were willing to offer for the house in relation to the initial and second offers made. I feel like all of the interested buyers felt she was a professional, honest straight-shooter. Both buyer and seller (us) were very happy with the sale price and agreements that Tana negotiated. Tana's personable and professional nature was able to navigate: 1) communicating with both my husband and me in Korea and 2) the three different tenants living in the Billings house. She was kind, helpful, and respectful to each tenant, arranging showings of the house that not only worked with their individual schedules but would not compromise their sense of security. To do this, she was present for every showing (no sellers' agents went in solo with their clients) and all prospective buyers "qualified" before coming into the tenants' spaces. Her aptitude for managing this put our tenants at ease and made the whole process for them, and in turn us, very comfortable. She was also great facilitating the final back and forths between the buyer and us; specifically, repairs that needed to be finished before closing; she had the confidence to even contact the window contractor herself to arrange for the final repairs to be completed–so helpful–and her rapport with the contractor was friendly and professional. Everyone who had contact with her throughout the sale process was pleased to be working with her and willing to do what she asked in good spirit and in a timely manner (kind of amazing). Our overall experience with Tana was one to which other agents and those in professional customer service (and customer service in general) should aspire. She facilitated the sale of our house, a house with three different tenants (living three different lives, with three different schedules, all though with a need to feel valued and secure in their living spaces during the sale of the house) with professional grace, kindness, efficiency, savvy, humor and confidence. This …without us even being present. Her communication with us kept us in the loop, made us feel in control, but also made us feel completely confident with her driving the train. She is knowledgable, self-reliant, resourceful, and flexible enough to even handle sales that necessitate non-standard operating procedures–our involved, among other novelties, the embassy in Seoul (no problem!). This woman has set the bar, SO glad I chose her. If she takes you on, the sale of your house on, consider yourself very, very lucky… and treat her well."
Read Less
"Tana helped me purchase my first home. She was awesome to work with; made herself available to answe
…
Read More
r any questions I had any day/time of the week. She listened to exactly what I was looking for in a property and helped me find a home that met my needs. I would recommend her to anyone that is searching for a new home or looking to sell!"
Read Less
"If you need a fantastic real estate agent, Tana is your gal! She went far above and beyond for us wh
…
Read More
en we were buying our home. There was a crazy thing we, as the buyers, needed to do at the house to get approval for our loan, and she came to help us. She didn't have to, nor was it in her job description, but she showed up and went to work. I would recommend her to anyone and everyone!"
Read Less
"Tana is an absolutely incredible realtor and person. She went above and beyond the call of duty to h
…
Read More
elp my husband and I purchase our first home. We got tossed paperwork after paperwork from the seller that we needed to provide (out of state bank owned purchase) and she never once wavered in seeking out the information and using her resources when she did not have the answer. We recommend her to anyone we know looking to sell or purchase a home."
Read Less
"Tana is an absolutely incredible realtor and person. She helped me sell my house, and has went above
…
Read More
and beyond on helping me purchase my new house. If she didn't know information on things I needed she never hesitated to look for other resources to help me out. She is your gal! I recommend her to everyone and anyone."
Read Less
"Tana was great to work with! Easy to talk to and invested in finding the right home for me."